Sustainability
Environmental management approach
PPC believes in operating a sustainable business and we are committed to reducing the environmental impact of our operations while continually improving environmental performance.
We ensure that sustainability is an integral part of our business strategy while striving to minimize or eliminate impacts and maximize benefits.

We encourage all our customers, suppliers and business associates to meet similar environmental goals.
PPC is committed to:
Integrating environmental management into management practices throughout the company
Implementing our environmental best practices to reduce adverse impacts of our operations and, where practical, prevent pollution
Achieving continual improvement by identifying significant environmental aspects, setting objectives and targets, and reviewing environmental performance
Complying to environmental legislation and other standards to which PPC subscribes
Responsible stewardship by managing natural resources through efficient energy strategies and implementing waste reduction and recycling where possible
Effectively and transparently communicating with stakeholders through internal communication and environmental management stakeholder forums
Training and educating our employees in environmental responsibilities and build capacity among our stakeholders to identify, report and act on opportunities to minimize environmental impacts
Managing our land through concurrent rehabilitation and maintaining biodiversity
Taking ownership of, and participating in, environmental management programmes and initiatives
Integrating environmental concerns into everyday practice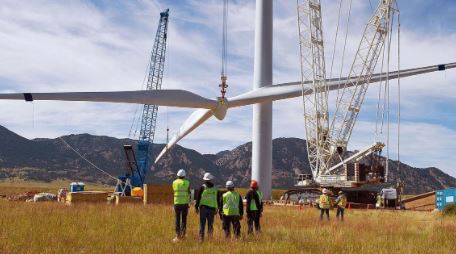 ENVIRONMENT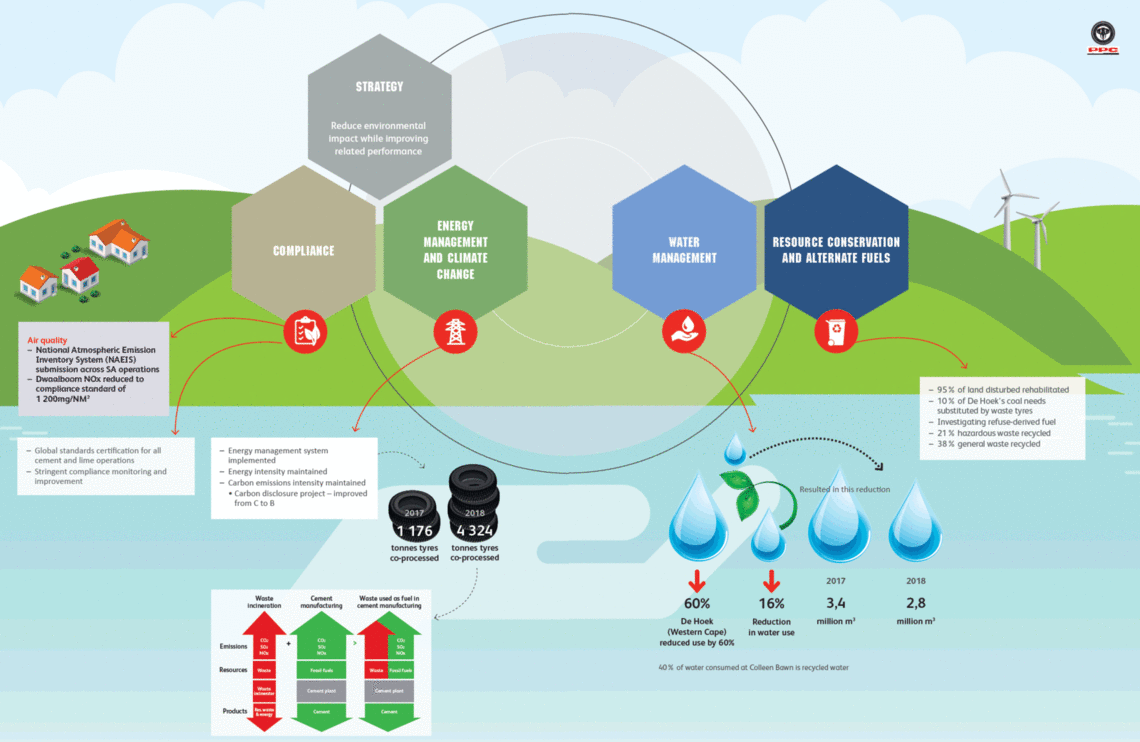 ×